OH MY GOODNESS I GOT YOUR ASK TO WORK! AND IT'S 2 AM AND I SHOULD REALLY BE DOING SOMETHING ELSE (namely sleeping) BUT OH WELL!
Anyway, COTD (and we both knew this one was coming): you have really, really lovely taste in music. Even the like 5% of songs that you post that I'm actually not crazy about, I can see qualities in them that make me understand you liking them. :)
KI'mgoingtotrytosleepnowbye.
---
WOOOHOOOO!!! ASK BOX IS WORKINGGG!!!!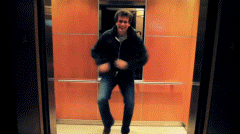 Aww! Thanks, dear! This COTD definitely applies to you too! Se seriously need to find a show that we can both go to. For real. It may take us a while to find one BUT WE WILL MAKE THIS WORK.